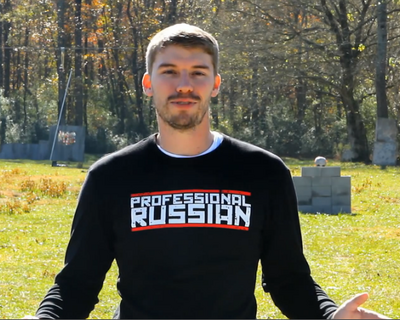 Kyle Myers, known as FPS Kyle, is one of the original hosts of Painkiller Already. Kyle is an American born in Hart County, Georgia. He is most well known for playing the the crazy gun-wielding Russian Dimitri Popapoff on  FPSRussia. In earlier episodes, he openly talked about his alter-ego and even used his Russian accent to make prank calls. Then, a long con aimed at unaware casual watchers was put in motion, with FPSRussia being referred to as "Kyle's associate". This con came to an end in the week previous to PKA 194, when FPSRussia uploaded this video on his MoreFPSRussia channel. 
During the show he is often the prank-call expert, and has a knack for prank-calling transsexuals in order to create big laughter and also to satisfy his sexual urges. However, Kyle likes to play this off as a joke- but he does actually have a fondness for transexuals, as evident by his common references to transexual porn and clear desire to talk to transexuals.
Kyle attempts to dismiss all claims of himself being allegedly homosexual by showcasing his false yet well-displayed interest in women. His FPSRussia persona has apparently been known to seduce males, females, and everything in between. During prank calls Kyle has been down to perform sexual favours for video games and has attempted to purchase a female Santa Clause whore costume to help terminally ill children.

He now runs a gaming channel found here.
His FPSRussia YouTube channel is here.