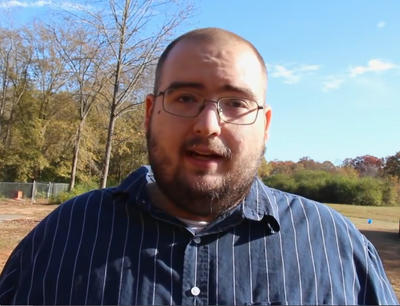 Richard Jordan AKA WingsofRedemption or simply "Wings" for short, is a host of Painkiller Already. Wings is known for his honest opinions, crude humour and alleged interest in beastiality. He is also said to be the creator of the Painkiller Already. In reality Wings is often described as caring, nice, friendly and sensitive, this may come as a surprise to some as he is stereotyped onine as being rude, mean and hurtful. This stereotype originated with narrow minded fanboys of another commentator. Wings was a founding member of the "Rape Squad Killaz " and during the time when the RSK attemted to purchase their shopping list of rape, wings expressed a strong interest in using blacked out bin liners to dipose of the body. This, while very unlikely, may show that he has past experience in disposing of bodies as hinted at the time that he admitted to, live on the PKA that he once hired a hit man to break someones hand.
Multiple meme's have been created by his one liners, such as "I'm Down Cow!" and "WHY THE FUCK YOU STREAM THAT SHIT FAGGOT". Among the most famous of these being: "Shit, I just fucked up." moment following the stabbing of his television by his bayonet .
I'm down cow!
My shits take two flushes... minimum.
Its simple we burn the ____